Wire Bristle Scratchers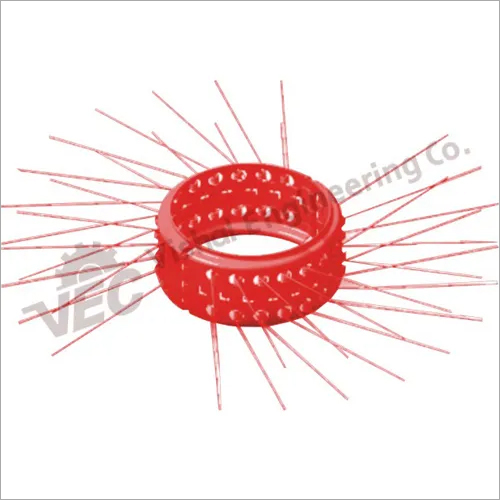 Wire Bristle Scratchers
Product Code : VE-61
Brand Name : VISHAL ENGINEERING CO
Wire Bristle Scratcher

Successful primary cementing requires centering of the casing, casing movement, and a properly conditioned hole. Our Scratches condition the hole by removing mud cake from the face of formation to ensure a good cementing bound and to prevent channeling. They also contribute to the even distribution of the cement slurry and the achievement of a complete fill.
Their hinged design makes them easy to install.

High strength & tempered wire.

Improve Mud removal.

Improve Cement placement, creating a more uniform wall thickness.



Available Size: 4-1/2" to 20".
(Any special sizes or combination can available on request).